Since her successful debut in the popular Netflix series, "Squid Game", HoYeon Jung has been announced as an ambassador for the luxury fashion house Louis Vuitton in 2021. The model-turned-actress will be the ambassador for the French house's elusive fashion, watches and jewellery collections. The star has had growing success over the past few years, notably placing second as a competitor on Korea's next top model in 2013 and now contributing to the skyrocketing success of Netflix's "Squid Game".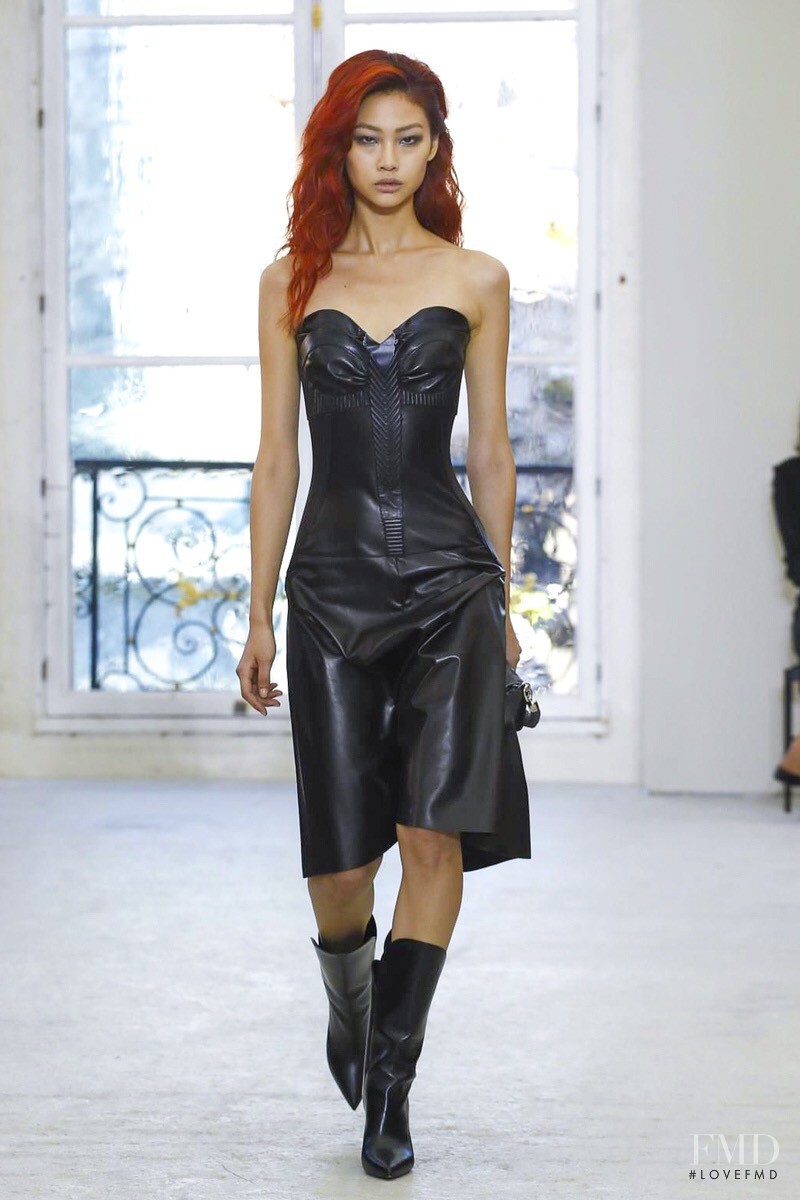 This is not Jung's first partnership with Louis Vuitton. Her stunning debut appeared walking in the spring ready-to-wear show during Paris Fashion Week, 2017, in a luxurious leather corset- dress and textured red hair – trends we still see in the fashion sphere in 2021. Jung has also had previous modelling experience, walking for coveted high fashion brands like Bottega Venetta, Fendi, Acne Studios and Chanel. The versatile model's success has come as an amalgamation of hard work since her teen years. She worked as a freelance stylist at Seoul's fashion week, eventually reaching show castings without agency assistance.
During her modelling career, Jung's interest in film grew. Jung spent countless hours studying movies as a means of escape, understanding herself and the overall human experience. In a press release, she poignantly states: "[After watching films] I thought more and more about myself and my position in humanity at large. Who was I? What does it mean to be human? The need to answer those questions was what brought me to acting". HoYeon Jung's commitment to her craft has evidently paid off. Not only has Squid Game received worldly acclaim, but Jung has also experienced incredible growth on her social media site, Instagram. Hoyeon has seen an increase of over 12 million followers in a single month, more recently increasing to 18.6 Million followers, making her the most followed Korean actress on Instagram to date.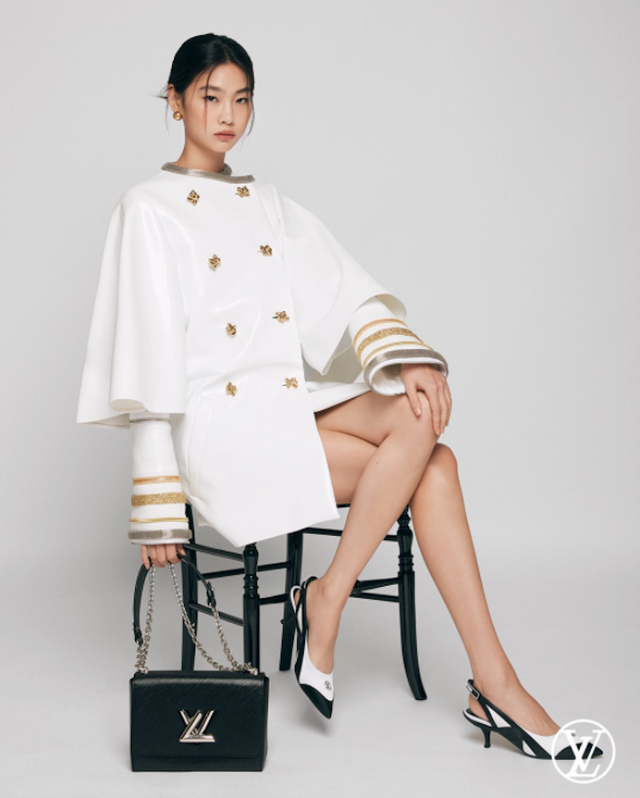 Louis Vuitton officially announced the recent partnership with Jung via Instagram; Jung is wearing a structured white coat with luxurious gold embellishments, slingback pumps and displaying the structured "Twist" bag at the forefront of the image. The caption announces the partnership describing Jung as "Perfectly embodying the independent Louis Vuitton woman."
Further in the caption is a message from the creative director of Louis Vuitton; "I immediately fell in love with HoYeon's great talent and fantastic personality, and I am looking forward to starting this new chapter of the Journey we started with Louis Vuitton a few years ago" (Nicolas Ghesquière, via Instagram).
HoYeon has captured the attention of viewers, fashion enthusiasts and brands on a global scale. With words of endearment from the talented Nicolas Ghesquière and "Squid Game" potentially on track to become the most-watched show on Netflix, HoYeon is, rightfully so, revelling in her success. The future looks incredibly bright for the Korean favourite, HoYeon, an increasingly popular personality to watch in the coming years of pop culture and fashion.